Everything for Everyone: The Fight for Housing Justice
The Seattle Journal for Social Justice (SJSJ) presents a hybrid symposium featuring keynote speaker LéTania Severe, a Black, queer organizer, researcher, and firefighter.
SJSJ aims to promote critical interdisciplinary discussions on urgent problems of social justice, including exploring the often-conflicting meanings of justice that arise in a diverse society. To further our mission, our editorial board decided to devote this year's symposium to housing justice. We hope the symposium will open space for lawyers, scholars, activists, and organizers to discuss the ways in which we can achieve safe and affordable housing for all. We also hope that our symposium will inspire attendees by fostering an environment where participants can share organizing successes and their transformational visions for housing justice both in Washington state and in the United States as a whole.
Register via Eventbrite.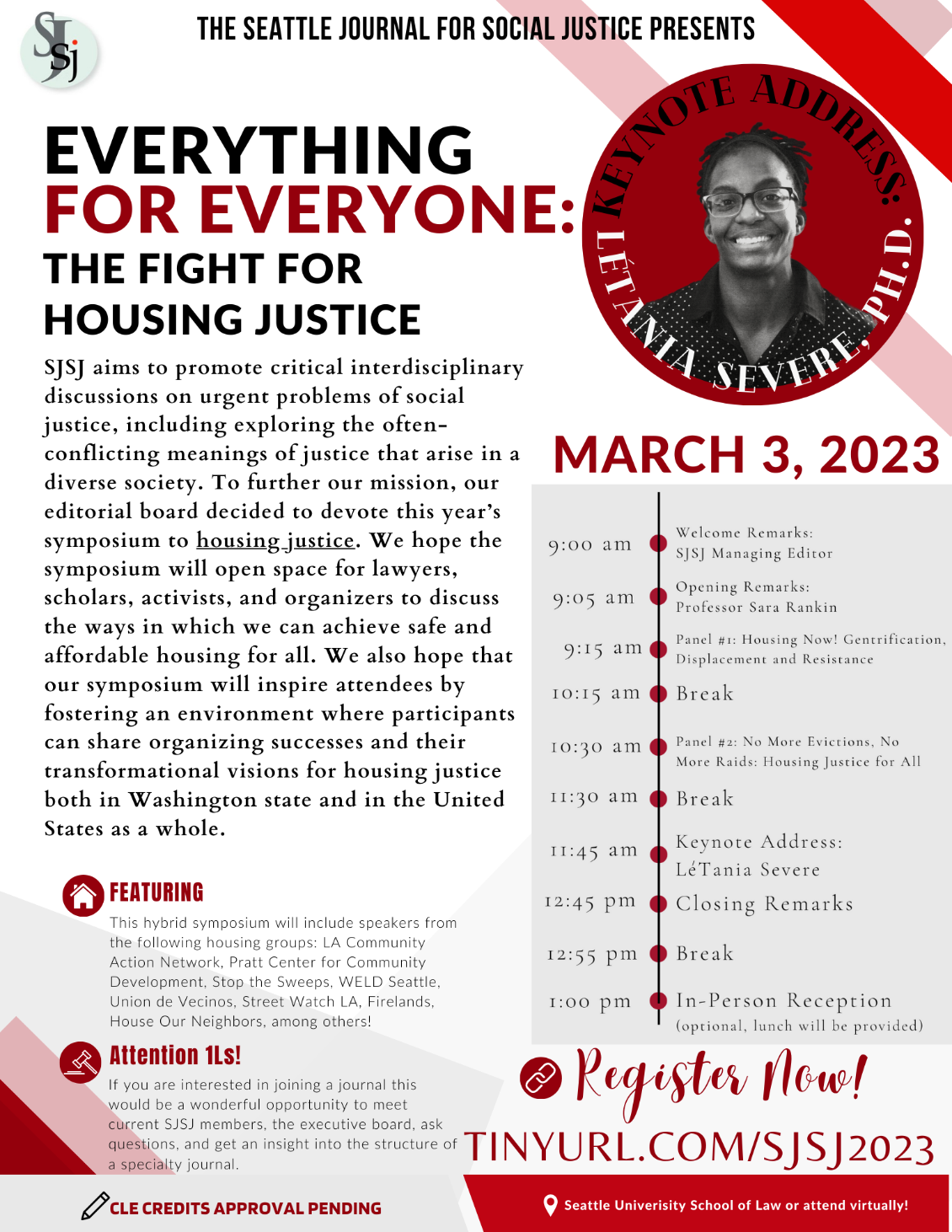 Seattle University School of Law or online