Diversity Reception and Luminaries in Law speaker Zabrina Jenkins
Join us for the opening Diversity Week Reception and honor drum song, sponsored by the Native American Law Student Association and Student Bar Association, which will be followed by the Dean's Luminaries in Law Lecture & Conversation Series. Dean Anthony E. Varona's guest will be Zabrina Jenkins, executive vice president and general counsel of Starbucks.
About the speaker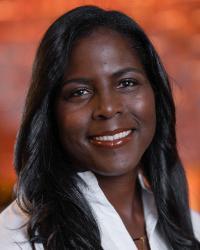 Zabrina Jenkins is executive vice president and general counsel for Starbucks, leading legal and regulatory affairs, global security, and ethics and compliance for the company. Additionally, Jenkins serves as an executive champion to the Starbucks Black Partner Network and an advisor to the diversity committee for the Law & Corporate Affairs department. At Starbucks since 2005, Jenkins previously held roles as senior vice president, deputy general counsel, interim chief ethics and compliance officer, lead legal advisor for Teavana, and was a core member of the Starbucks 2018 Philadelphia incident crisis management response team.
About the Dean's Luminaries in Law Lecture & Conversation Series
This lecture and conversation series brings to Seattle U Law nationally and internationally preeminent leaders from law practice, the judiciary, government, and the corporate world, to share their bold ideas about the future of law and the legal profession.
Event time
Tuesday, January 24, 2022, 4:30 p.m.
Event location
Sullivan Hall, Seattle University School of Law
901 12th Ave, Seattle, WA 98122
You can also join the event online via Zoom.
Sullivan Hall, Room 110