Seattle University School of Law has scheduled visits with a dozen law firms and companies in the Puget Sound region this fall, part of an effort to build even stronger connections with employers who have a long history of hiring the school's students.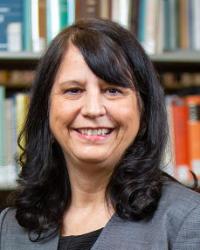 "These firms and companies are important friends and partners, and we want to make sure they know how much we value them. Maintaining and stewarding these relationships with employers helps our students and graduates make important connections as they move forward in their careers," Dean Annette Clark '89 said.
The visits serve several purposes: update alumni and key firm/company leaders about the latest news and upcoming events; share ways to connect with the school, and ensure the school stays informed about employment and internship opportunities.
An important part of the school's outreach, past visits have included Microsoft, Davis Wright Tremaine, REI, Seattle Municipal Court, Swinomish Tribe in Bellingham, Lukins & Annis PS in Spokane, and Roach & Bishop, LLP in Pasco.
The following visits have been scheduled for this fall:
Garvey Schubert Barer, 9/26 at 12 p.m.
Aaron Rocke, 9/28 at 12 p.m.
T-Mobile, 10/11 at 12 p.m.
Gordon Thomas Honeywell, 10/12 at 12 p.m.
Schwabe, Williamson & Wyatt, 10/12 at 4 p.m.
Expedia, 10/16 at 12 p.m.
Pfau Cochran Vertetis Amala, 10/19 at 12 p.m.
Cozen O'Connor, 10/22 at 12 p.m.
Fox Rothschild, 10/23 at 12 p.m.
Keller Rohrback, 10/29 at 12 p.m.
Mills Meyers Swartling, 10/30 at 12 p.m.
DuBois Cary Law, 11/5 at 12 p.m.
Pat McCowan, chief advancement officer, and Georgia Woodruff, director of the Center for Professional Development, will join Clark at each event. In addition, at least one faculty member will be invited to attend each session.

If you would like the school's leadership to visit your firm, company or organization this spring, please contact the Dean's Office. Visits last approximately one hour, and scheduling is flexible.