The Fred T. Korematsu Center for Law and Equality (Korematsu Center) stands with many other groups in condemning President Trump's executive order, issued on Jan. 27, 2017, which suspends U.S. refugee admission for "nationals of countries of particular concern," and applies to citizens of seven Muslim-majority countries, including those already legally authorized to enter the United States and, at least initially, legal permanent residents.
The Korematsu Center also applauds the decisions by federal judges in New York, Virginia, Washington, and Massachusetts to uphold the constitutional rights of individuals detained in U.S. airports. However, these victories are temporary and limited to certain aspects of the Jan. 27 executive order.
The effects of this abuse of power were felt across the United States and the entire world. Travelers who fit the ban's criteria were detained upon arrival at U.S. airports, including the Seattle-Tacoma International Airport; some are reportedly still in custody and being denied access to lawyers, in violation of their legal rights and court orders. Many, including green card holders, are still trapped outside the U.S. and cannot get home, having been denied boarding at overseas airports. And even those who are now in the United States have been harmed, as they are now effectively separated from family members in other countries, including just across the border in British Columbia.
Exclusionary actions, like the Jan. 27 order, that trade in the isolation and stigmatization of individuals and their families on the basis of their national origin and religious beliefs, are both immoral and illegal.
The Korematsu Center is named after Fred Korematsu who defied military orders based on Executive Order 9066, which led to the incarceration of 110,000 Japanese Americans on U.S. soil during World War II. It took 40 years for Fred's conviction to be overturned, and — if we allow the Jan. 27 order to go unchallenged — we have learned nothing from Fred's struggle.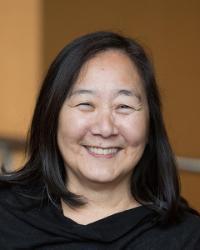 Professor Lorraine Bannai, who directs the Korematsu Center and who was on Fred's legal team, notes, "The judge who finally overturned Fred's conviction in 1984 wrote about this precise danger when 'the shield of ... national security' and 'petty fears and prejudices that are so easily aroused' are allowed to shape our national policies."
Robert Chang, executive director of the Korematsu Center, states, "I am heartened by the spontaneous protests that exploded around the country against this executive order. Imagine if protests like these had taken place after Executive Order 9066. We need people to continue expressing their views and standing up against injustice so that our elected officials take heed."
The Korematsu Center, in this release or otherwise, does not represent the official views of Seattle University.