Three Seattle University School of Law students have been chosen to receive Justice John Paul Stevens Public Interest Fellowships, enabling them to spend this summer working in public interest law.
Emma Jensen, Meralina Morales, and Meg Rutherford are part of a cohort of 153 fellows that were selected nationally. They are currently spending this summer working in public interest law thanks to the financial support provided by the California-based Stevens Foundation, along with Seattle U Law's Public Interest Law Foundation.
Created more than 25 years ago in honor of the late United States Supreme Court Associate Justice John Paul Stevens, the fellowship program provides grants to participating law schools to support students working in unpaid public interest summer internships at nonprofit organization and government agencies. This is the law school's second year of participation in the program.
Seattle University counts two administrators as former clerks of Justice Stevens: President Eduardo Peñalver and School of Law Associate Dean Andrew Siegel both clerked in 2000-01. They are also law school faculty members.
"Seattle University's commitments to academic excellence and to fostering a more just and humane world is a perfect fit with Justice John Paul Stevens's values. As a former Stevens clerk, I am proud to count Seattle University among the institutions participating in the Stevens Fellows program.
I congratulate Emma Jensen, Meralina Morales and Meg Rutherford on their selection as the newest Stevens Fellows," Peñalver said.
"It thrills me—and would have thrilled Justice Stevens—to see so many Seattle U Law students dedicating their time and their careers to battling injustice, protecting the environment, and pursuing equality," Siegel said. "Emma, Meg, and Meralina represent what makes Seattle University so special and are wonderful representatives of the Justice's legacy."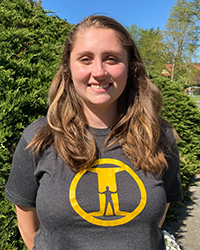 Jensen, a rising 3L, is using her fellowship to intern at the Innocence Project of Northern California, where she is helping to provide legal assistance to clients who are innocent of the crimes for which they have been convicted. This type of legal work strikes a chord with her.
"This is a fantastic opportunity, because I have deep feelings about the mass incarceration epidemic in the United States. Post-conviction work is one of the ways to combat that problem," she said.
Jensen also provides support after clients of the Innocence Project are released by helping with employment and credit history to help them successfully reenter society. Additionally, she is engaged in policy work around sentencing requirements to mitigate incarceration and harm.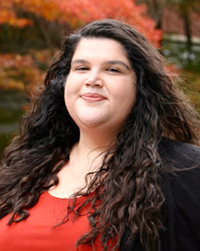 Morales, a rising 3L, is working for the U.S. Department of Justice's Office of Environmental Justice. Her responsibilities this summer include reaching out to the Jackson, Mississippi community regarding the ongoing water quality crisis in the city to better understand priorities and desired solutions. She is also researching how to apply a new executive order for agencies within the executive branch.
"I've always wanted to do this kind of work because of my background, because I grew up in a community impacted by environmental justice issues. There was a lot of poverty, a lot of industry, where we lived close to oil refineries with some of the worst air quality in the country," said Morales, who is the first in her family to attend college.
"Earning this fellowship means that I have a network of people to connect with who have overcome some of the same barriers that I have and are finally being recognized," she said.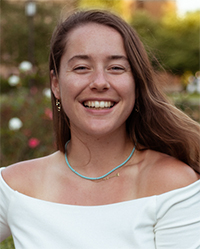 As a legal intern with Eastside Legal Assistance Program in Bellevue, rising 2L Rutherford is working primarily on domestic violence cases involving protection orders, as well as dissolution proceedings.
"Receiving the fellowship allows me to invest my whole self in this summer internship. This specific fellowship is special because it empowers law students to pursue public interest law, which is what I want to do. For me, it's important to have a 'why' behind my work. I'm most productive and the best version of myself when I'm doing work that's public interest oriented," she said.