Six first-year law students committed to equal justice were selected for this year's Calhoun Family Fellowship and will embark on a summer of advocacy, education, and inspiration. The students are Francis Argueta, Hallie Conyers-Tucker, Nora Gunning, Jeremiah Noonan, Laurissa Stokes, and Jane Thomas.
The annual summer fellowship was established in 2018 by Jerry Calhoun, a 1967 graduate of Seattle University, and was inspired by his association with the Equal Justice Initiative (EJI) in Montgomery, Alabama, and admiration for noted civil rights attorney Bryan Stevenson.
Housed within the Fred T. Korematsu Center for Law and Equality, the program is overseen by co-assistant directors Jessica Levin and Melissa Lee.
The summer will include advocacy projects, a speaker series composed of community leaders and legal experts, a broad-ranging exploration of systemic racism and multi-dimensional advocacy, as well as a visit to EJI and other sites in Alabama next month. Also in May, the group will attend a statewide conference hosted by the Office of Public Defense.
Meet the 2023 Calhoun fellows: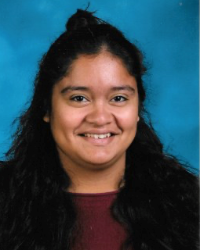 Francis Argueta grew up in the low-income immigrant farm working community of Quincy, Washington, and her interest in law stems from wanting justice for marginalized communities. "I have witnessed what the lack of proper legal resources means to people who need support," she said.
The Calhoun fellowship, with its mission of building racial equity within the legal system, matched her goals. "We need attorneys dedicated and trained to address racial disparities and find potential solutions," she said.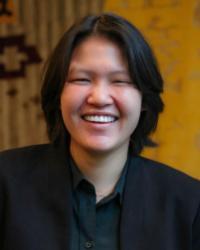 Hallie Conyers-Tucker studied public health and policy as an undergraduate and learned about the value of bridging the gap between members of underrepresented communities through policy advocacy work. She came to law school to continue uplifting and empowering communities.
"I believe that the law serves as a critical intersection across all different facets of life, and this fellowship will help me understand how to combat injustices, not just at the ground level, but also at the systemic level," she said. "I am excited to collaborate with my colleagues and other legal professionals to create change in our legal system."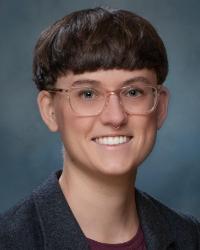 Nora Gunning worked as an outdoor educator and political organizer before law school and was inspired to seek a career in the law after hearing noted abolitionist and community organizer Nikkita Oliver speak at a protest in the summer of 2020.
"I hope to pursue a career as a public defender in Seattle, and I'm excited to spend the summer learning about racial justice, abolition, and how to work the system to the advantage of those who need it," she said.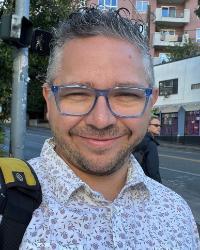 Jeremiah Noonan became interested in law school because he observed that too often, the law was used by people with power to perpetuate inequity in society. "I want to turn the tables and use it as a tool for the powerless to gain power. I want to use it as a weapon to undermine the power of the powerful," he said.
While a student at the Community College of Denver, Noonan interned for the Colorado Freedom Fund, a revolving bail fund. "I applied to the Calhoun Family Fellowship so I can learn how to fight for marginalized communities," he said.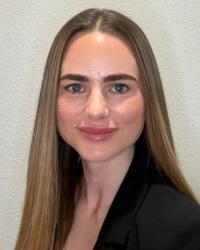 Laurissa Stokes came to law school with the goal of advocating for the rights of others, with a focus on equal justice and race in the criminal legal system. "Immediately upon hearing of the Calhoun Family Fellowship, I knew I wanted to become a fellow," she said.
Stokes said she is especially looking forward to the Alabama trip. "I am inspired by the essential work the Equal Justice Initiative is doing to restore the lives of those wrongfully convicted and to reform the criminal legal system," she said.
Jane Thomas was motivated to attend law school by her interest in reproductive justice and previous volunteer work with abortion funds. "As a volunteer I was able to meet several amazing lawyers who are fighting for abortion access in Louisiana (where I am from)," she said. "They inspired me to come to law school and I hope that I will be able to continue focusing on abortion rights during my law career."
Thomas studied comparative race and ethnic studies as an undergraduate student and wants to expand her perspective of civil rights and the law as a Calhoun fellow.