Two Seattle University School of Law students were selected for the prestigious Justice John Paul Stevens Public Interest Fellowship Program, which expanded to include Seattle U Law and seven other new law schools this year.
Stephanie Lowry and Madeleine Powers, both rising third-year students, are spending the summer engaged in public interest legal work, supported by the California-based Stevens Foundation as well as Seattle U Law's Public Interest Law Foundation.
The fellowship program, created in 1997 in honor of the late United States Supreme Court Associate Justice John Paul Stevens, invests in the next generation of public interest lawyers by providing grants to participating law schools to support their students working in unpaid public interest summer internships at nonprofits and government agencies.
Lowry and Powers join a national cohort of 159 Stevens Fellows for 2022, the largest group since the fellowship program's inception in 1997.
Seattle University President Eduardo Peñalver and School of Law Associate Dean Andrew Siegel both clerked for Justice Stevens in 2000-01. Both also serve as professors in the law school.
"John Paul Stevens was a brilliant jurist and an exceptionally kind human being," Peñalver said. "Seattle University's commitments to academic excellence and to fostering a more just and humane world could not fit more comfortably with the Justice's values. As a former Stevens clerk, I am proud to see Seattle University counted among the institutions participating in the Stevens Fellows program."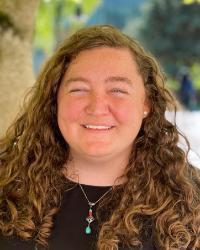 "It has been an honor to further the legacy of Justice Stevens," said Lowry, who is working at the Office of the Federal Public Defender for the Eastern District of Virginia, in Richmond, Virginia, serving indigent clients charged with federal offenses.
Lowry, who studied religion and sociology at Louisiana State University prior to law school, said she was drawn to the fellowship because of its focus on public interest law.
"Commitment to others and a willingness to grow is a large part of Justice Stevens's legacy, and I hope that one day, it will also be a part of mine," she said. "I am excited to continue our collective fight to ensure that all persons have equal justice under law."
Lowry served for two years with AmeriCorps and moved to Washington state to work on career readiness programs for justice-involved youth as part of the Pacific Mountain Workforce Development Council. As a law student, she has interned at the Juvenile Law Center in Philadelphia, the ACLU of Washington, and the Legal Counsel for Youth and Children.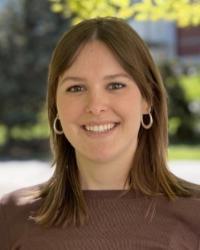 Powers, who is working with attorneys at the Habeas Corpus Resource Center in San Francisco to investigate and challenge convictions of individuals on death row in California, said she was inspired by Justice Stevens's thoughts on the death penalty during his 35 years of service as a U.S. Supreme Court justice.
"His evolving attitudes toward capital punishment throughout his tenure on the court highlight several qualities that made him an admirable justice: humility, open-mindedness, and willingness to learn from others. I hope to exhibit those same qualities in my career," she said.
Powers, who grew up in Northern California, studied comparative politics and Spanish at the University of Puget Sound. During college, she interned at the Freedom Education Project Puget Sound, a nonprofit that offers a college program inside the Washington Corrections Center for Women. There, she developed a passion for criminal justice reform and advocacy for the rights of incarcerated individuals. As a law student, she spent a summer working with the Northwest Immigrant Rights Project, focusing on the impact of criminal convictions on immigration status.
"Justice Stevens dedicated his career to the proposition that lawyers of wisdom and character had the power — and responsibility — to move the needle towards a just and humane world," Siegel said. "Stephanie and Maddy have shown a similar commitment, in keeping with our law school's shared values. It is wonderful to join forces with the Stevens Foundation in pursuit of our common goals."