Seattle University School of Law is the top law school in the Pacific Northwest for academic impact, according to a soon-to-be published article in the Florida State University Law Review.
The Forward Looking Academic Impact Rankings for U.S. Law Schools (FLAIR), developed by Emory University School of Law Professor Matthew Sag, place the law school in the top 25% nationally, at number 46. Additionally, Seattle U Law is the top Jesuit Catholic law school in the West, and places third among all Jesuit Catholic law schools in the country.
According to the article's abstract, FLAIR is calculated based on publicly available data that shows the number of citations that law review articles receive, tabulated for more than 5,000 faculty members at 191 U.S. law schools. This can be used to determine the relative academic impact of law schools. The abstract asserts that this objective measure is a better indicator of impact than more subjective academic reputational surveys.
"This impressive result is another indication of the influence of our faculty's scholarship on the legal academy, the judiciary, and the profession. Our professors publish important and impactful books and articles about a diverse range of topics that add to our collective understanding of the law. Our students are learning from true experts who are renowned both nationally and internationally in their respective fields," said Dean Anthony E. Varona.
The law school counts several scholarly powerhouses among its faculty.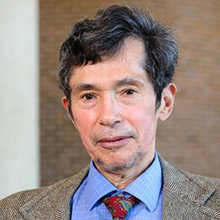 Credited as a founder of critical race theory, Distinguished Professor Richard Delgado has been recognized as the eighth most-cited legal scholar in U.S. history. During a four-year period, he had the greatest number of published articles in top law reviews of any scholar in the country.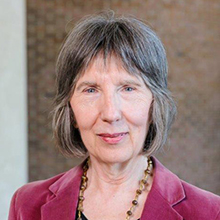 From 2018 to 2021, Research Professor Jean Stefancic was in the top 10% of authors by all-time downloads on Social Science Research Network (SSRN) and has been among the top-cited scholars in critical theories of law.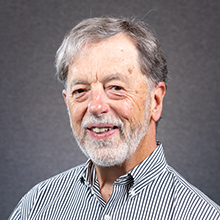 Professor John B. Kirkwood is a prolific scholar on antitrust law. Last month, he received a Jerry S. Cohen Award for Best Antitrust Article on Platforms from the American Scholarship Institute.
Other notable faculty members who have been frequently cited include:
Brooke D. Coleman, who has published widely on civil procedure and gender issues and the law
Margaret Chon, who has written articles on intellectual property and technology
Robert S. Chang, a noted scholar on Critical Race Theory and immigration law
Eduardo Peñalver, Seattle University's President and a member of our faculty, and an expert in property law
Dean Spade, an expert in transgender law, poverty law, and social movements
Danieli Evans, author of several articles about criminal procedure, and discrimination/equality law
Steven Bender, who has written extensively on racial and social justice.
"It is extraordinary to work at a school whose faculty members are so influential in their spheres of scholarship. They are not just central to the national conversation -- in so many cases, they actually started it," said Professor Deborah Ahrens, vice dean for Intellectual Life.