For this year's full-tuition scholarship recipients, the motivation to seek a career in the law is firmly rooted in family.
Whether confronting the very real threat of a loved one's deportation, or learning the value of preserving ancestral lands and traditions, all three scholars view legal advocacy as a vital way to serve their communities.
Ana Hernández-Zamudio and Zulen Pantoja-Ortega were named the 2021 Scholars for Justice, an honor that goes to students committed to working in public interest. Molly Gunther received the 2021 Douglas R. Nash Native American Law Scholarship, given to an enrolled member of an Indian tribe (or lineal descendant of an enrolled member). The awards are three-year, full-tuition scholarships that recognize outstanding law students.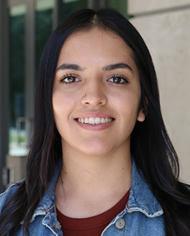 Since graduating from the University of Arizona in 2018 with a bachelor's degree in law and Spanish literature, Hernández-Zamudio had been working and volunteering with immigrant assistance programs in Tucson, Arizona.
"In all the organizing I've done, we always needed attorneys, and we always struggled to find them," she said.
Her interest in helping immigrants is deeply personal. Her own mother was detained by border patrol agents in Tucson in 2013 on her way to pick up Hernández-Zamudio after a high school tennis match. Panicked, Hernández-Zamudio reached out to the only person she could think of — a former teacher who had expressed support for undocumented immigrants. The teacher rallied supporters in the community to make calls, send letters, and notify the press. Within four days, her mother was released without explanation.
"He taught me how to organize, and it always stuck with me — that people power," she said. "I can't stand for more families being broken up like mine was. I want to be one of the folks helping to stop this."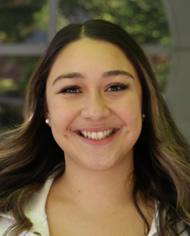 Similarly, Pantoja-Ortega grew up with the constant fear of deportation hanging over her family and extended community in Mount Vernon, Washington. Because her parents were undocumented during her childhood, the family had to make emergency plans for what to do if they were ever detained by immigration enforcement.
Living with that anxiety — and knowing that immigration lawyers were people her community turned to for help — led to Pantoja-Ortega's interest in law. After graduating from the University of Washington with a degree in Law, Societies, and Justice in 2017, she worked for several years as a legal assistant and Spanish interpreter at a law firm and the King County Department of Public Defense.
"I believe that my lived experience helps me empathize with clients, so they know they can trust me," she said. "Less than 2% of lawyers are Latina. I'm the first in my family to graduate and go to law school, and I certainly don't want to be the last."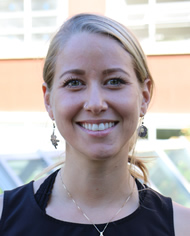 Gunther, who is a member of the Tlingit tribe, grew up in Oregon, far removed from fellow tribal members in their ancestral lands of southeast Alaska. But her mother helped her remain connected to her cultural identity through potlatches and other local events. As a University of Washington student, where she graduated in 2015, Gunther majored in American Indian studies.
The following year, she spent two weeks with the Standing Rock Sioux tribe in South Dakota, protesting the construction of an oil pipeline through their land.
"I helped out in the kitchens or with the ceremonies — just anything I could do to be useful," she said. "It was an important motivator for me because I saw how peaceful and culturally focused the protests were. We need people to show up as advocates for these communities."
In Tlingit tradition, Gunther said, leaders give away as much of their wealth as they can to help others. "That's something that drives me to become a lawyer," she said. "I want to give back to the community."