Twelve outstanding legal scholars and engaging educators have joined Seattle University School of Law's faculty this year, possessing expertise in a range of disciplines, including tax law, legal writing, immigration, environmental justice, sociology, and more.
In welcoming the new tenured, tenure-track, and visiting faculty, Dean Anthony E. Varona said, "We are thrilled to have recruited a large, richly diverse, nationally renowned, and brilliant group of professors who are passionate about the success of our students. They very much appreciate our law school's important mission of educating leaders in law in service of justice, and will, together with the rest of our community, take Seattle U Law to unprecedented heights of achievement."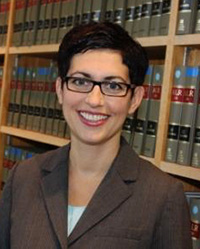 Laura Spitz joins Seattle U Law as a tenured professor of law and vice provost for Global Affairs for Seattle University. She comes to Seattle from the University of New Mexico, where she was a Carl Hatch Endowed Professor of Law.
She previously served as vice provost for International Affairs at Cornell University, associate dean for International Affairs at Cornell Law School, and associate professor of law at the University of Colorado. Her areas of teaching include contracts, international and domestic commercial law, international and domestic business law, and corporate social responsibility.
"This is clearly a genuine community. That is obvious from the moment of first engagement with Seattle University," Spitz said. "Honestly, I've never felt so welcome."
The following are tenure-track faculty: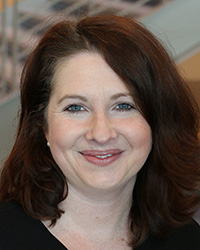 Erin Carr, an assistant professor of law, is a familiar face at Seattle U Law, having joined the faculty in 2022 as a visiting professor. She teaches and writes in the areas of educational inequality, juvenile and criminal (in)justice, power and privilege, constitutional law, and legal research and writing.
"The school's commitment to cultivating a caring and truly democratic learning community extends beyond mere platitudes," she said. "I am extraordinarily fortunate to be able to call Seattle U Law my professional home."
Early in her career, she practiced public interest law. After making the switch to academia, she taught at Gonzaga University School of Law (where she was recognized as Teacher of the Year), Mitchell Hamline School of Law, and Northeastern University.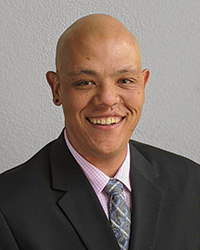 Associate Professor of Law Jeremiah Chin comes to Seattle from Boston University School of Law, where he was a visiting professor. He previously taught civil procedure, constitutional law, federal Indian law, and race and the law at St. Thomas University College of Law.
His renowned research focuses on power and belonging, emphasizing the relationships between law and social sciences in constructions of race and indigeneity. His articles have appeared in Contexts, University of Nevada Law Review, University of Illinois Chicago (John Marshall) Law Review, and California Western Law Review.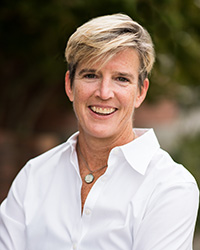 Elizabeth Ford, an assistant professor of law, has been affiliated with the law school since 2005 as a visiting assistant professor and distinguished practitioner in residence, teaching courses such as dispute resolution, labor law, and legal writing. She will continue to teach in the law school's nationally renowned Ronald A. Peterson Law Clinic and to direct the Workers' Rights Clinic.
Her scholarship focuses on workplace minimum standards, labor negotiations, and clinical teaching. Her latest article, "Wage Recovery Funds," was published in the California Law Review. Her article on externship pedagogy appeared in the Clinical Law Review.
"I'm excited to continue my teaching and scholarship in the Seattle U Law community and to be a part of this incredible cohort of thinkers, teachers, and advocates for justice," Ford said.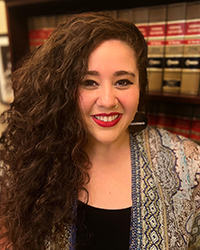 Pilar Margarita Hernández Escontrías, assistant professor of law, has served as an inaugural law clerk to Judge Jennifer Sung of the U.S. Court of Appeals for the Ninth Circuit and has taught numerous courses at Northwestern University, Truman College of the City Colleges of Chicago, the School of the Art Institute of Chicago, and Occidental College.
Hernández Escontrías was also an appellate defender with the California Appellate Project, representing indigent clients in their direct criminal appeals before a three-judge panel.
Her research examines the intersections between law, inequality, and the history of racial capitalism from a critical race perspective.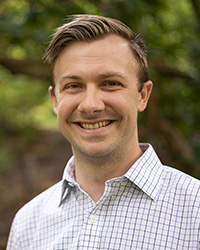 Kip Hustace, assistant professor of law, joins Seattle U Law from Arizona State University's Sandra Day O'Connor College of Law, where he was a visiting professor teaching professional responsibility and education law. His areas of expertise include civil litigation, civil rights, Indigenous law, and law of democracy.
"I was drawn to Seattle U for its mission in advancing justice and its faculty, whose humane and insightful work I have long admired," Hustace said.
Most recently published in the William & Mary Bill of Rights Journal, Hustace's scholarship studies the relationships between education, democratic accountability, and social movements, with an eye toward how constitutional and civil procedures affect legal change.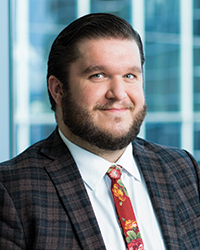 Assistant Professor of Law Luke Maher, who most recently served as a senior tax associate at an international law firm in Chicago, teaches and writes about tax law. Maher, whose research focuses on taxation, has written about topics including the viability of reparations for slavery and Jim Crow laws through a system of tax expenditures.
"I'm extremely grateful to join a community that is dedicated to the thoughtful pursuit of justice," Maher said. "The professors, staff, and students at Seattle University School of Law have created an environment that is inclusive, rigorous, and stimulating."
Our new esteemed visiting faculty include: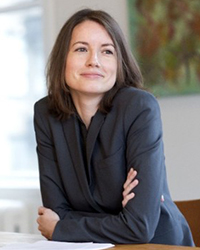 Sarah Bishop is a distinguished practitioner in residence who teaches legal writing, skills, and values to students in the Flex JD Program.
Bishop practiced law as a civil litigator for 11 years in San Francisco and New York, and clerked for a federal district judge in Honolulu. Before joining Seattle U Law, she taught copyright, civil pre-trial practice, and legal writing for three years at the University of Florida Levin College of Law.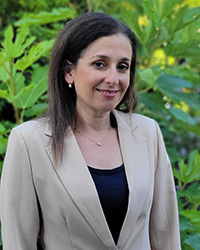 Chryssa Deliganis joined the faculty as a visiting assistant professor in 2021. During her career in private practice, she focused on property law, contract law, and appellate litigation. She secured a unanimous reversal by the Washington Supreme Court in a case regarding the enforceability of residential restrictive covenants, thereby preserving the rights of thousands of Washington property owners.
"I am thrilled to join the Seattle U Law community and have been most grateful for the warm reception I have received, the mutually supportive environment, and the myriad professional opportunities available here," she said. "I can't think of a better place to pursue my scholarly goals."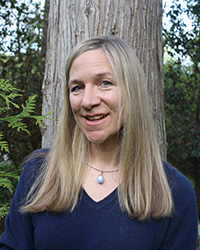 Catherine O'Neill, a visiting research professor of law, previously taught at Seattle University School of Law for 16 years; for six of those years, she was a faculty fellow with the Center for Indian Law and Policy. She has also taught at the University of Washington, the University of Arizona, the University of Oregon, and Lewis & Clark College. Her areas of expertise include environmental law and policy, with a focus on environmental justice and tribal rights.
"In my view, this is a crucial time for ensuring that environmental law and policy solutions are not only bold but just," she said. "I'm excited to work with the students at Seattle University to ask how this can be done. Seattle U stands apart because social justice is always a part of the conversation."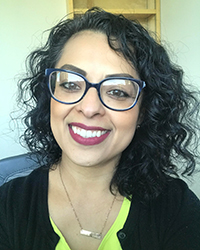 Zaida Rivera serves as visiting assistant professor and director of the Immigrant Justice Clinic (IJC) at the Ronald A. Peterson Law Clinic. As a clinical faculty member, Rivera teaches the seminar component of the IJC and supervises law students representing clients in immigration matters.
In her most recent position, Rivera was the clinical fellow and director of the Immigration Clinic at Gonzaga Law School. She previously co-supervised students who traveled to Nogales, Arizona, to work with migrants seeking asylum at the U.S.-Mexico border.
"I'm excited to join the Seattle U Law community and have the opportunity to continue working with social justice-minded students in immigration law," Rivera said.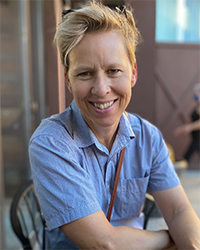 Yvonne Zylan is a visiting associate professor who most recently served as senior law clerk to New Mexico Supreme Court Justice Briana Zamora. A sociologist and attorney, Zylan's research focuses on the relationship between social life and the law.
She has taught at the University of Arizona, Hamilton College in New York, the University of New Mexico, Thomson Rivers University Faculty of Law in British Columbia, and the University of British Columbia Allard School of Law.
"I am very excited to be joining the nationally recognized legal writing faculty at Seattle University and eager to both learn from this distinguished faculty and to contribute to the outstanding program they have created here," Zylan said.