Five dedicated students and equal justice advocates will undertake a summer of skills training and race equity work as part of Seattle University School of Law's Calhoun Family Fellowship. The 2022 fellows are Marcel Baugh '24, Leslie Burnett '24, Naomi Rothenberg '24, Jean Russell '24, and Talia Starr '24.
The annual Calhoun Family Fellowship was established in 2018 by Jerry Calhoun, a 1967 graduate of Seattle University, and was inspired by his association with the Equal Justice Initiative in Montgomery, Alabama, and admiration for noted civil rights attorney Bryan Stevenson.
Previously housed within the law school's Defender Initiative, the fellowship moves this year to the Fred T. Korematsu Center for Law and Equality, where co-assistant directors Jessica Levin and Melissa Lee will oversee the program and mentor the fellows.
"We are looking forward to working with this talented group of students whose personal and professional paths demonstrate their dedication to racial justice," Levin said.
The summer will include advocacy projects, a speaker series composed of community leaders and legal experts, and a broad-ranging exploration of systemic racism and multi-dimensional advocacy.
Meet the 2022 Calhoun Fellows: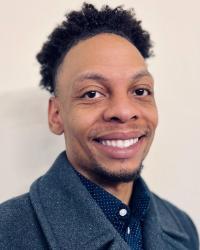 Marcel Baugh is a law, tech, and public policy professional with a 2016 master's degree in public administration from the Evans School of Public Policy at the University of Washington and a 2013 bachelor's degree in Africana studies and sociology from the College of Wooster in Ohio. He is a skilled app developer, data manager, program evaluator, and project manager.
Prior to law school, Baugh served as the chair of Seattle's Human Rights Commission. He has extensive advocacy experience and said he hopes the Calhoun fellowship is a way to advance equal justice initiatives throughout Washington state.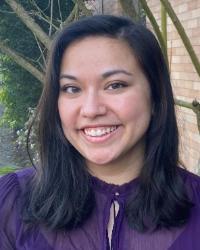 Leslie Burnett came to law school with a focus on criminal justice reform and immigration after working for King County's Department of Public Defense. She graduated from Seattle U in 2018 with a bachelor's degree in political science and government.
As a first-year law student, Burnett is a First-Year Fellow with the Access to Justice Institute, the first-year representative with the Public Interest Law Foundation, founder and president of the Womxn of Color Coalition, and an intern for the Office of Civil Legal Aid.
She said the mission of the Calhoun fellowship deeply resonated with her. "This is why I decided to attend law school: to help fight for communities that have been historically marginalized and oppressed, and to ensure their inclusion in creating and implementing future policies," she said.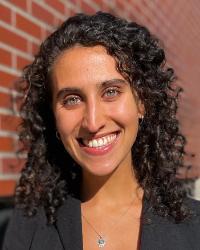 Naomi Rothenberg graduated from Willamette University in 2020 with a bachelor's degree in environmental science and anthropology, after which she worked for University of Colorado's Kempe Center for the Prevention and Treatment of Child Abuse and Neglect. Her work involved policy and advocacy projects relating to migration, transitional justice, the neurological impacts of trauma, and child sexual abuse.
She said the Calhoun Family Fellowship immediately appealed to her due to its focus on both legal representation and policy reform.
"The fellowship offered the chance to work alongside and learn from those practicing in the legal field while under the intentional mentorship of the Korematsu Center staff and faculty," she said. "I am eager to collaborate with the other fellows in our efforts to develop safer systems that are community-led, economically accessible, and racially equitable."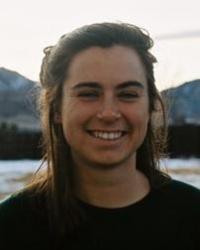 Jean Russell earned her bachelor's degree in environmental studies in 2018 at the University of Colorado Boulder, after which she spent a year in Malaysia as a Fulbright English Teaching Assistant. Upon her return to the United States, she moved to Seattle to serve as a social worker providing case management services to unhoused people.
"I was interested in the Calhoun fellowship because I want to pursue a career as a public defender, and I'm committed to abolition and racial justice," she said.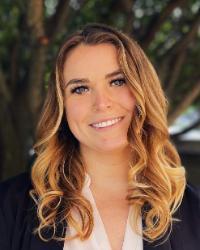 Talia Starr worked in a private criminal defense firm and spent a year as a juvenile detention officer for the King County Children & Family Justice Center after graduating with a bachelor's degree in sociology and psychology from the University of Washington in 2019.
She said the Calhoun fellowship is an opportunity to continue that work.
"I was fortunate enough to engage in meaningful conversations with affected youth about their experiences and how to avoid recidivating," she said. "Through the fellowship, my colleagues and I will be able to continue these conversations to bridge the prevalent gaps in juvenile justice and representation."
During her undergraduate studies, Starr also interned with the Prison Scholar Fund to provide incarcerated students with access to higher education, and at the Seattle Municipal Court Resource Center, providing basic needs items and access to social services for court clients and the public.