As the law school enters its 10th year of helping new attorneys launch small or solo firms through its innovative Incubator Program, the latest cohort is especially eager to get back to doing what the program does best — meeting in person to support each other and learn from mentors.
Five recent graduates were selected to participate in the 2023 Incubator Program, which provides a year of structured learning sessions with experienced attorneys, peer support and encouragement, office space if needed, and coaching from Program Director Stan Perkins '85. In turn, the attorneys commit to serving low- and moderate-income clients as part of their practice.
Members of the 2023 cohort are Kyle Berti '20, Shanece Dedeaux '20, Timera Drake '19, Ashley George '20, and Maria Therese Greene '16.
"I graduated in May of 2020, during the height of COVID, and networking was nearly impossible. Zoom 'coffee dates' just didn't provide the level of connection I needed as a brand-new attorney," George said. "I am really looking forward to the mentorship aspect from developed attorneys as well as the camaraderie with other new attorneys in the program."
Perkins said the current group of attorneys will cover several practice areas, and all are dedicated to providing services to clients of moderate means, which is a central feature of the Incubator Program.
"I feel proud thinking about how many attorneys and mentors have participated in the Incubator Program and knowing they continue to contribute to their communities in meaningful ways even after the program," he said. "Here's to 10 more years!"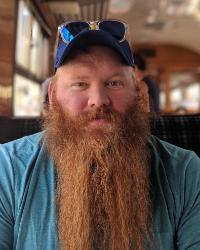 Kyle Berti '20 owns and operates the Law Office of Kyle Berti, PLLC. A U.S. Navy veteran who hopes to help his fellow veterans, he is interested in civil and criminal appeals, criminal litigation, and personal injury claims.
"My inspiration to become a lawyer stems from the various legal issues I, along with my family, experienced during my childhood and early on in my professional career. Neither I nor my family had the resources or time to work with an attorney to address these various legal issues," Berti said.
"I believe the Incubator Program will help demonstrate how to manage a successful business while learning how to practice law," he added.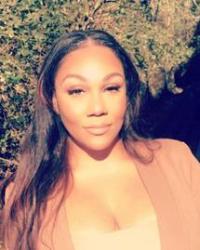 Shanece Dedeaux '20 hopes to practice criminal law, personal injury, business transactions, family law, and trusts and estates. She's a first-generation lawyer who's proud to start her own Black-owned, woman-led practice.
"I have a vision for my firm. I believe the Incubator Program will help me to make it a reality," she said. "I have jumped in headfirst and have realized that running a law firm is tough. I want to narrow my focus areas, tighten my processes, and create a workflow that allows me flexibility to be a mother while also running a lucrative law practice."
Dedeaux, who has wanted to be an attorney since childhood, is especially interested in using technology to create a law practice that provides affordable, high-quality service.
"The primary reason I became an attorney was to make a direct impact. I want to provide superior legal services at a rate that people that need representation can afford," she said.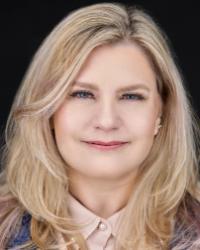 Timera Drake '19 formed Drake Law Offices, PLLC to practice family law, criminal defense, and administrative law.
"After one year in business, I am most excited about the opportunity to belong to a community and develop mentoring relationships with experienced attorneys," she said. "In addition to developing a marketing strategy and substantive legal knowledge, I want to create and implement measurable financial and growth targets."
Drake served as a paralegal prior to law school, where she saw firsthand that poor communities and people of color lacked the same level of access to the legal system. "I became very passionate about creating access to justice. I wanted to help create that access, but I couldn't do it as a paralegal," she said.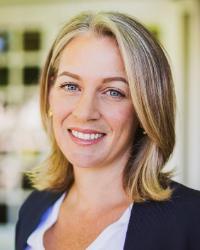 Ashley George '20 has a background in labor and employment law but is exploring the possibility of working as a research attorney for other law practices.
"I have always valued autonomy and flexibility in my life generally, including my career. I have several hobbies and aspirations outside of work, and my goal is to pursue this career without sacrificing the other things in my life that bring me happiness," she said.
"I think the Incubator Program will help me achieve this goal by helping me launch my own business which will give me the flexibility and autonomy in my career that I want and need."
As a first-generation lawyer and law student, George felt strongly about serving as a role model to others in her position and is eager to foster connections and community with other attorneys.
Maria Therese Greene '16 practices estate planning law. Prior to law school, Greene worked for the Helen Diller Family Comprehensive Cancer Center at University of California, San Francisco, on a project aimed at reducing fear of recurrence in early-stage breast cancer survivors.
As the daughter of a Filipino immigrant, Greene was in part inspired to practice law because she grew up in a multigenerational environment. These experiences shaped her understanding of the interplay between the elders in an immigrant family and youth who may have accepted more Westernized traditions. Greene is dedicated to supporting clients, hearing their stories, and meeting their legal needs.