The law school welcomes an accomplished cohort of new tenure-track faculty members, each of whom brings a wealth of teaching, practical, and scholarly expertise.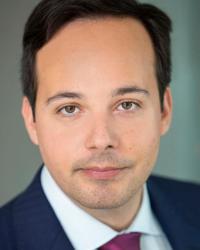 Michael Blasie, assistant professor at Penn State Dickinson Law School, will join our renowned Legal Writing Program. He focuses his scholarship on legal research and writing, especially plain language in the law. He earned his JD from New York University School of Law and his BA from Hamilton College.
As a writing instructor for the National Judicial College, he's taught more than 300 judges how to improve their opinion writing and has presented at numerous national and international legal writing conferences. While serving as staff counsel for Wheeler Trigg O'Donnell LLP in Denver, he authored several publications, including a 17-part legal writing series for the Colorado Bar Association. He co-authored the treatise on Colorado Appellate Law and Practice. His research has appeared or is forthcoming in the University of Miami Law Review, the DePaul Law Review, and the Annual Survey of American Law.
"I am thrilled to join the legal writing pioneers crafting the future of legal writing in the United States, to join a faculty that focuses on impacting the legal community, and to work with the exceptional students drawn to Seattle U Law," Blasie said.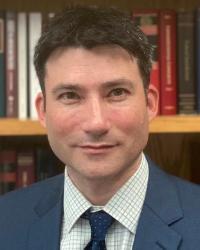 Seth Katsuya Endo will join Seattle U Law as an associate professor from University of Florida Levin College of Law and will teach civil procedure and professional responsibility. His recent scholarship focuses on issues such as discovery, legal ethics, and fee recovery in immigration proceedings, and has appeared in prestigious law journals, including Fordham Law Review, Alabama Law Review, and U.C. Davis Law Review.
Prior to academia, he practiced at Cleary Gottlieb Steen & Hamilton LLP and the think tank Demos. He also clerked for Judge Rosemary Barkett of the Eleventh Circuit, Magistrate Judge Laurel Beeler of the Northern District of California, and Judge Alexa Fujise of the Hawaii State Intermediate Court of Appeals.
Endo earned his bachelor's degree from the University of Chicago and his JD from New York University School of Law.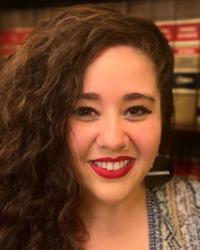 Pilar Margarita Hernández Escontrías specializes in criminal law, Critical Race Theory, and immigration law and currently clerks at the 9th Circuit Court of Appeals. Escontrías earned her JD from University of California, Irvine School of Law; her master's and doctoral degrees in anthropology from Northwestern University; a master's degree in archaeology from University of Cambridge in England; and a bachelor's degree in archaeology from Princeton University. She has a scholarly article forthcoming in the University of Southern California Review of Law and Social Justice and has presented a report on structural inequalities in the bar exam to the Supreme Court of California and State Bar of California.
In 2021, she was at the forefront of a movement of bar applicants who advocated for attorney licensure reform during the pandemic and subsequently founded the National Association for Equity in the Legal Profession to address racial, gender, and disability inequities in bar admission.
"I am excited to join Seattle U Law's faculty because of the law school's demonstrated commitment to interrogating the law for what it is: a system of relationships defined by history, power, access, and privilege," she said.
In addition to law, she has studied extensively in the fields of art and archeology and conducted archival research and archaeological excavations for a doctoral dissertation on race and legal subjecthood in colonial Latin America.
She will teach criminal procedure, professional responsibility, and select seminars on race and the law.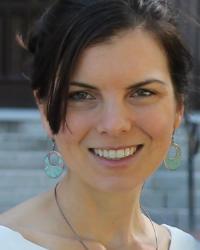 Danieli Evans currently teaches criminal law and criminal procedure as a visiting assistant professor. She earned a JD from Yale Law School, where she is currently working toward a doctorate in law, and a bachelor's degree from University of Miami.
With a focus on law and inequality, her writing spans topics from the criminal legal system and policing to constitutional law and discrimination law. Her articles have been published in the Virginia Law Review; Stanford Law & Policy Review; Georgetown Law Journal; and Psychology, Crime & Law, among others.
"I am impressed by the faculty's dedication to creating an inclusive and supportive learning environment," she said. "And I appreciate the school's commitment to teaching about the law's relationship to power, inequality, and social justice."
In addition to her current classes, Evans may also teach topics related to constitutional law, discrimination law, and/or equality law.
Blasie, Endo, and Evans join the faculty July 1, 2022, while Escontrías joins July 1, 2023.