As essential workers, farm laborers have to keep going during the COVID-19 pandemic. But they often face exploitation and unsafe working conditions. The Unemployment Law Project's Farmworker Fellowship was created as one way to level that playing field.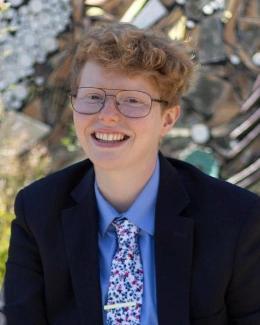 Lavena Staten can't wait to get started. The 2020 graduate of Seattle University School of Law, a union organizer who is fluent in Spanish, was selected for the fellowship and will begin work on Sept. 1.

"Farmworkers have been hit hard," Staten said. "The federal government deemed farmworkers essential but made their safety optional. The pandemic is exposing our country's cruel treatment of farmworkers."

Staten will connect farmworkers and others in the food industry to legal services to help with issues of discrimination, health, safety, and wages. She'll also provide advice and direct representation to farmworkers who have been denied unemployment benefits in the Yakima region and coordinate community outreach in the farmworker communities throughout Central Washington.

The one-year fellowship is funded by the law school's Access to Justice Institute, the Latino/a Bar Association of Washington, the Washington State Labor Council, and the Unemployment Law Project.

"COVID-19 has devastated farmworker communities in Washington," said ULP Director John Tirpak. "The Yakima region has been impacted more than any other region in the state."

Tirpak said agricultural laborers often face substantial barriers when they seek help, including lack of internet access and difficulty with language.

"The work of the fellowship is essential now to provide outreach, advocacy, and representation to the workers who need help the most," he said. "The workers who provide us with the food we eat should not be denied access to justice."

Staten interned at ULP during law school and was president of the Labor and Employment Law Association in law school. She also took the Workers' Rights Clinic, which she expects to be good preparation for the work ahead.

"I am ready to put my legal and organizing skills to the test," she said.

The fellowship includes a $60,000 salary, medical benefits, paid holidays, sick/vacation time, and bar dues.