Congratulations to Ms. Mary Bent, an enrolled member of the Colville Confederated Tribes, who will earn her Juris Doctor in May from Seattle University School of Law! Ms. Bent came to SU Law with a background in accounting as a payment processor in a local law firm, as well as a salon business owner. During law school, Mary stepped up to serve as Co-President of SU's Native American Law Students Association and as Managing Editor of the American Indian Law Journal.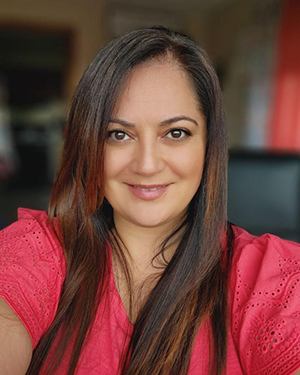 Ms. Bent dedicated her 'spare' time in law school to planning endless amounts of programming and events that focused on bringing awareness and teachings of indigenous culture as well as issues related to Indian Law. She proudly took the lead in planning and organizing the annual and highly anticipated end-of-year banquet to celebrate graduating students dedicated to working for and within Indian Country.
Ms. Bent spent her first summer at the Heart of America Northwest where she was able to work on issues relating to the cleanup of the nuclear Hanford site and its effect on the Columbia River and Columbia River Tribes. After Mary graduates she hopes to work with her Tribe and the county with the assistance of Seattle University's family law program where she will help foster partnership between SU School of Law and the Colville Confederated Tribes. Ms. Bent has found that helping survivors of sexual assault and domestic violence takes a unique skillset that goes beyond knowing the law.
"You really need compassion, empathy, and grit to do this work. You can't treat survivors like any other client. Otherwise, many of these men and women, who experienced unbelievable physical and emotional trauma, would never reach out for help. It's gratifying when they understand that there is someone here who can empathize with them and help them get the justice that they need and deserve," she said. Mary was raised traditionally and has the utmost respect for cultural teachings and boundaries. We appreciate all you've given at SU Mary and wish you the best of luck!