In response to advocacy by Professor Thomas Antkowiak, students in the International Human Rights Clinic, and other organizations, international authorities have adopted an emergency measure to protect immigrants held in detention in Tacoma from the risks of COVID-19.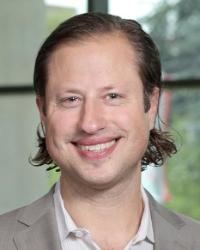 "This legal victory was the result of much perseverance by our students and partner organizations," said Professor Thomas Antkowiak, who founded and directs the clinic.

Working with Global Rights Advocacy and La Resistencia NW, the clinic convinced the Inter-American Commission on Human Rights to adopt a resolution granting protections for the life, personal integrity, and health of immigrants held at the Northwest Detention Center.

The resolution also calls on U.S. Immigration and Customs Enforcement (ICE) to double its efforts to identify detainees who might be eligible for discretionary release based on medical circumstances and to prevent the detention of any other medically at-risk people.

"The commission's decision is significant, because it rarely issues these type of emergency measures. The bar is high," Antkowiak said. "Once it does, as in our case, it will regularly monitor the situation at the detention center, and check in with the U.S. Government, to see whether ICE is implementing the recommendations. This will involve regular meetings with high-level officials and us."

More than 40 confidential interviews with inmates found that common spaces were too crowded for adequate social distancing and that ventilation at the detention center was poor. At that time, only guards were occasionally equipped with facial coverings, some units did not have hand sanitizer, and dozens of detainees shared limited restrooms and showers.

The commission's resolution, which cites the research conducted by law school clinic students, is available online here.