Acclaimed law professors Richard Delgado and Jean Stefancic, who previously served on the faculty, will return to Seattle University School of Law as distinguished professors beginning with the upcoming 2022-23 academic year. As leading authors and theorists on race and social change in the United States, they have published numerous books and articles over their distinguished careers that have explored groundbreaking legal frameworks, including critical race theory.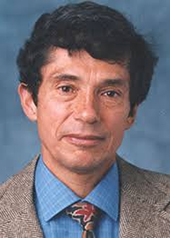 "At a time when race is at the center of the national conversation, and when dozens of governors and legislatures around the country are seeking to use state power to suppress the free discussion of racial justice in academic settings, Seattle University could not be more delighted to welcome home Richard and Jean — two pioneers in scholarship on race and the law. Our law school and our entire academic community will be enriched by their insights," said Eduardo M. Peñalver, Seattle University president and professor of law.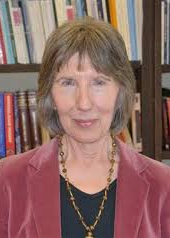 "I am thrilled that Jean and Richard accepted Dean Clark's and my invitation to return to Seattle to continue their trailblazing scholarship," Dean Designate Anthony E. Varona said. "They will bring a valuable perspective to the law school and the university, providing our students with access to two outstanding legal minds who are experts on important issues facing the law and our nation."
Delgado and Stefancic, who spent five years at the school, from 2008 to 2013, are married and known for collaborating closely to both teach and write. They are scholarly powerhouses, with more than 200 law review articles and 30 books between them, on topics including race, social change, the legal profession, and law reform.
Together, they published the landmark book "Critical Race Theory: An Introduction," which is the top seller in the jurisprudence category on Amazon (a fourth edition is forthcoming). In addition to continuing to research and write at Seattle U Law, they will also jointly teach several courses, including Lawyering for Social Change this fall and Latinos and the Law in the spring.
"We're excited to come back to the law school, an institution that we deeply love and admire. Our work harmonizes well with the mission and values of the school and Seattle University, which are focused on social justice and activism," said Delgado and Stefancic, whose positions will begin July 1. "We get a big charge out of teaching Seattle U Law's students, who are preparing to go out and change the world."
Previously the John J. Sparkman Chair of Law at the University of Alabama School of Law -- where he and Stefancic taught for nine years -- Delgado will become a distinguished professor at the law school. He received his bachelor's degree from the University of Washington and his J.D. from the University of California, Berkeley, where he served as Notes and Comments Editor for the California Law Review.
Credited as a founder of critical race theory, Delgado has been recognized as the eighth most-cited legal scholar in U.S. history, and during a four-year period, he had the greatest number of published articles in top law reviews of any scholar in the country. His books have won eight national book prizes, including six Gustavus Myers awards for outstanding book on human rights in North America, the American Library Association's Outstanding Academic Book, and a Pulitzer Prize nomination.
Stefancic, who will serve as research professor, was previously Professor and Clement Research Affiliate at the University of Alabama School of Law. She graduated cum laude with a bachelor's degree from Maryville College and earned a master's degree from the University of San Francisco.
Her writing, which focuses on law reform, social change, and legal scholarship, includes more than 50 articles and 15 books, including, "No Mercy: How Conservative Think Tanks and Foundations Changed America's Social Agenda," which she wrote with Delgado. From 2018 to 2021, she was in the top 10 percent of authors by all-time downloads on Social Science Research Network (SSRN) and has been among the top-cited scholars in critical theories of law.
In addition to Alabama Law and their previous tenure at Seattle U Law, Delgado and Stefancic previously taught at the law schools of University of Pittsburgh, University of Colorado, and, in Delgado's case, University of California, Los Angeles.