Seattle University School of Law is proud to announce its inaugural cohort of the Gregoire Fellows Program, a unique initiative founded in 2015 to increase diversity in the legal profession in Washington state. The program, which began at University of Washington School of Law in partnership with Microsoft, recently expanded to include Seattle U Law.
First-year law students Christine Sohn and Anthony S. Rychkov are Seattle U Law's 2020 incoming Gregoire Fellows.
"Christine and Anthony embody all of the qualities we look for in Gregoire Fellows. In addition to being intellectually curious and dedicated to their studies, they have outstanding characters, a commitment to justice, and are driven to succeed. These promising and diverse future lawyers and leaders will be welcome additions to the Washington legal community when they graduate," said Dean Annette E. Clark '89.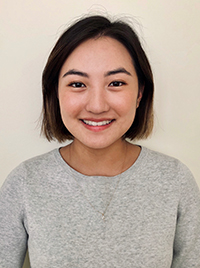 Before enrolling in law school, Sohn was most recently a legal assistant with Federal Way law firm Park Chenauer and Associates. A cum laude graduate of Pacific Lutheran University with bachelor's degrees in both chemistry and classical studies, she was awarded a merit-based, four-year Presidential Scholarship that recognized her academic and leadership achievement. She was also one of two Ramstead Scholars, awarded to outstanding chemistry majors, and co-authored an article that was published in the peer-reviewed, scientific journal, "Organic and Biomolecular Chemistry."
For six years, Sohn volunteered as a caregiver and advocate for individuals with physical and mental disabilities in Federal Way. A second-generation Korean American, Sohn hopes to use her law degree to represent underprivileged and marginalized communities in the Puget Sound region. She stated that she is confident that the fellowship "will equip [her] with the necessary skills and experiences to be a competent advocate for those who are struggling to have their voices heard."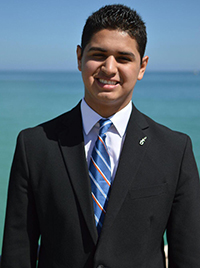 Rychkov earned bachelor's degrees in business administration and in political science from the University of Florida (UF), where he was named to the Dean's List multiple times. As a UF student, he served as a student fellow at the Bob Graham Center for Public Service, a student board member for the Student-Community Relations Advisory Board for the City of Gainesville, and a data analyst for the Associated Press during the 2016 election. After graduation, he took a position with Seattle City Light as a regulatory compliance analyst before moving to his current position with the City of Sammamish as a management analyst.
Additionally, Rychkov volunteers as an on-call paralegal for the City of Seattle's Office of Immigrant and Refugee Affairs to help applicants apply for citizenship. A first-generation college graduate and a Hispanic American, Rychkov's goal is to practice law as general counsel for a corporation. "With the help of the Gregoire Fellowship, I will use my law degree to become a voice for the voiceless by speaking out against injustice, and by serving as a resource for all people of color and the underprivileged through pro bono work and community service," he said.
Named in honor of former Washington Gov. Christine Gregoire, the Gregoire Fellows Program recognizes students for academic and professional achievements, unique perspectives and experiences, and leadership potential to diversify the Washington legal profession.
Fellows spend the summer following their first year of law school clerking at both a major law firm and either a Seattle-based corporation or government agency. In addition to summer employment, Gregoire Fellows receive:
Gregoire Scholarship from the law school;
$20,000 first-year summer stipend;
Mentorship from Gov. Gregoire and members of the Seattle legal community; and
$5,000 bar exam study stipend
The Gregoire Fellows Program is made possible thanks to generous support from sponsors, including Amazon, Davis Wright Tremaine, Foster Garvey, K&L Gates, King County Prosecuting Attorney's Office, Lane Powell, Microsoft, Nintendo, Orrick, Pacifica Law Group, Perkins Coie, Premera, Seattle Genetics, Starbucks, Stoel Rives, Vulcan, Washington State Office of the Attorney General, and Weyerhaeuser.
Additionally, the program welcomes four new sponsors this year: law firms Stokes Lawrence, Ogden Murphy Wallace, and Schroeter Goldmark Bender, and Seattle-based e-commerce company Zulily.